The Thoroughbred Makeover and National Symposium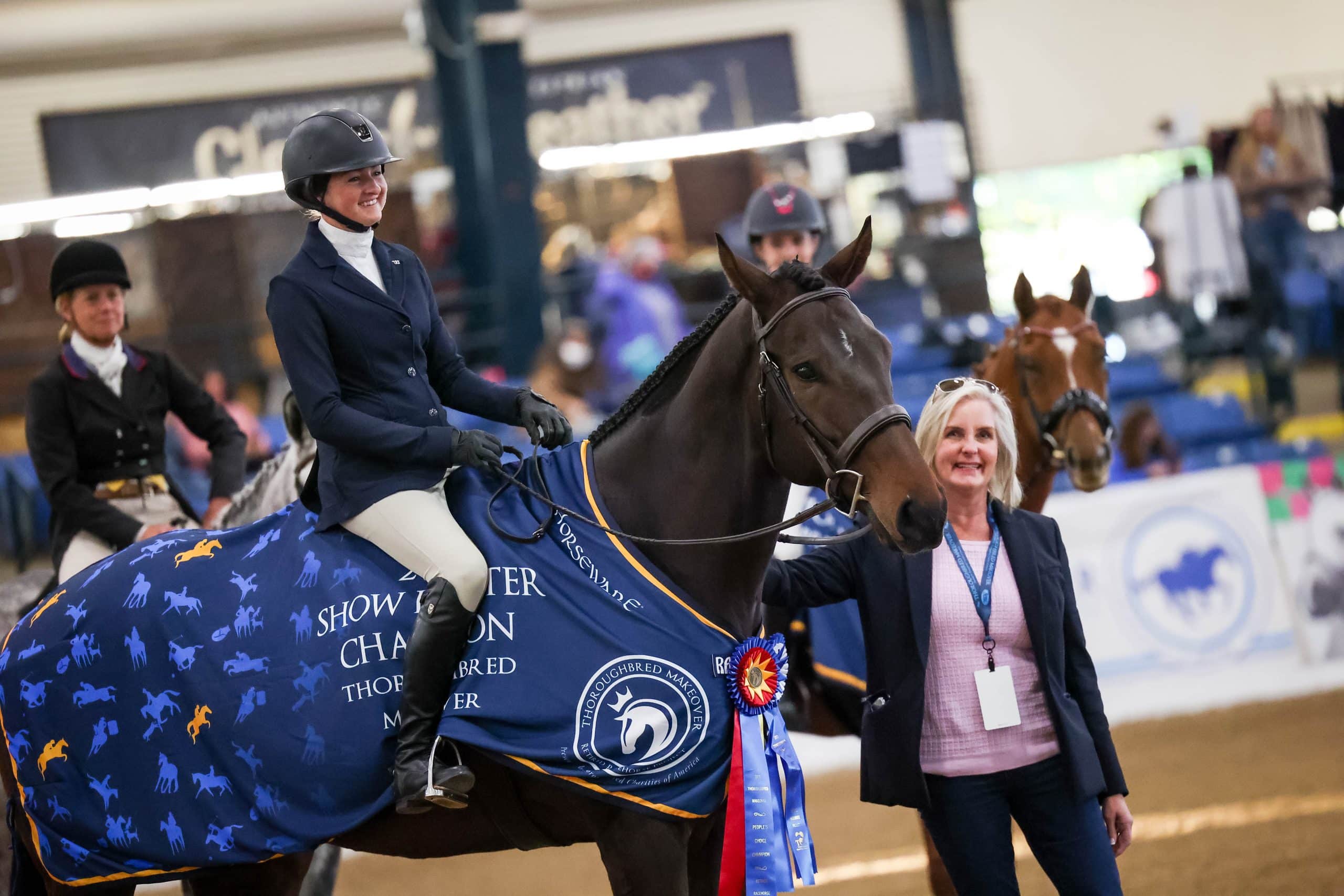 Hundreds of horses, ten discipline champions, over $100,000 in prize money, one Thoroughbred Makeover Champion: the Thoroughbred Makeover and National Symposium, presented by Thoroughbred Charities of America, returns for 2022!
The largest Thoroughbred retraining competition in the world for recently-retired ex-racehorses
Kentucky Horse Park, Lexington
Accepted trainers (professionals, amateurs, juniors and teams) who apply between January 3 - January 21, 2022, with Jockey Club-registered Thoroughbreds who marked a workout or race after July 1, 2020 and did not have more than 15 retraining rides prior to December 1, 2021. A wait list is also maintained through the end of June for late applicants.
How Horses Are Acquired For Competition:
Trainers are responsible for acquiring their own eligible horses, whether through an aftercare organization, directly from track connections, or through a reselling agent. Trainers may opt to list their horse for sale via the Makeover Marketplace, but there is no requirement to sell the horse after competition